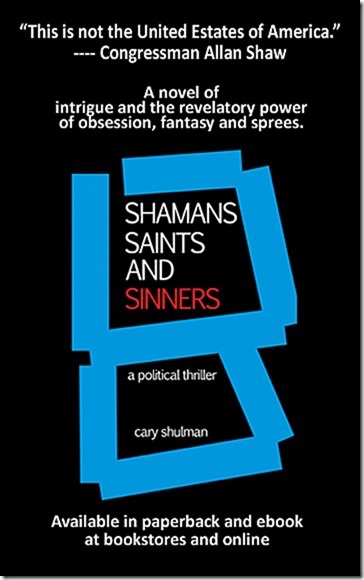 "Shamans Saints and Sinners" is a novel of ideas in the form of a political thriller.Written by Cary Shulman.
America has seen better days. Congressman Allan Shaw is about to change all that.
"This is not the United Estates of America" he declares as he announces his bid to win the Presidency.
By any means necessary.
Michael Flaherty, an unhinged ex DEA agent and Tess Prudhomme, a sexy streetwise thief,
hit Shaw head on in this tale of intrigue and the revelatory power of obsession, fantasy
and sprees.
The novel is available in print and ebook at independent bookstores and online.