←
→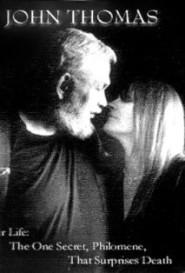 John Thomas – Our Life (Audio CD)
JOHN THOMAS – OUR LIFE
The One Secret, Philomene, That Surprises Death.
These are the poems that I want to be remembered by – John Thomas
This recording is an unedited version produced for the John Thomas Memorial at Byond Baroque, Venice, CA.
The poems were recorded for his wife Philomene Long in the poets' Venice apartment.
Published May 1, 2011
Audio CD – Two Volume Set
$15.00 + 4.95 Shipping & Handling
Available from Raven Productions