Producer/Writer/Director Pegarty Long
Pegarty Long is an award-winning writer-director with a BA and MFA from the prestigious UCLA Department of Motion Pictures. While there she was selected to be a Teaching Assistant and taught students their Project 1, the first film they would complete at UCLA. She has screened at festivals and on cable television, including the prestigious AFI FEST previously known as FILMEX and Best of UCLA with favorable reviews.  She is a recipient of The Panavision New Filmmaker's Award.  Her recent feature, starring her twin sister the late Poet-Laureate of Venice, Philomene Long, "The Irish Vampire Goes West", received the Best Music Score Award at The International Moondance Film Festival. She was a judge of The Cable Ace Awards for best feature director and a judge for The Women In Film Crystal Awards. She has been a member of Women in Film and The Alliance of Women Directors.
Her films have been called haunting and otherworldly and reach deeply into the viewer's unconscious. Selected films  include "Irreversible", "And Then There Is The Possibility of Disappearing Altogether", "James Joyce" and "Incision", which Kevin Thomas, film critic for The Los Angeles Times, wrote "a surreal nightmare of a film which attests to Ms. Long's stunning sense of imagery." Peter McCarthy, Producer of "Repo Man" and "Sid and Nancy", has called her "an innovative filmmaker with a unique vision. A true film artist!" Shirley Clarke, the first American woman feature film director, wrote "Pegarty Long expresses herself powerfully in film. She has been called the female Bergman."
Her paintings and photographs have been shown in many galleries and are in many collections including "Angels Listening to Music Being Made Satellite View – Los Angeles" is in the collection of Sony Music.
Long has published several books including three of her sister's books, "The Collected Poems of Philomene Long", "Memoirs of a Nun on Fire", "Bukowski in the Bathtub" and Beat Poet, John Thomas' " The Selected Poetry and Prose of John Thomas" with her film and book publishing company, Raven Productions™.  She has reissued her sister's highly acclaimed documentary on the Beat Generation, "The Beats: An Existential Comedy".
Co-Writer Cary Shulman
UCLA educated keyboard tester for the Underwood Typewriter Company.
So occupied I not only produced the usual random sampling of typed letters but must take responsibility for inadvertently creating  "The Salzburg Solution" a political thriller novel, and a number of screenplays. These included "For Export Only" for Robert Aldrich, "The Amazing Mr. Z" for Ed Asner and "The Rise of Harry Hammond" for Ed Harris.
My introduction to true horror happened early when I had to spend a week in Los Angeles without a car.
Director of Photography Tom Richmond
Thomas Julian Richmond is a cinematographer from New York. He is a Harvard University graduate in Art and Architecture and currently resides in Los Angeles, California.
"My style is completely based on the script and the director. I start from zero every time I start a film–I don't come in and go, 'I use high-angle spotlights,' or anything like that. I actually hold back as long as I can; for me, DP means Detective of Photography. I spend the first week or so of any job giving people as much as they need to realize I am a cinematographer, so they don't freak out. But I'm actually just trying to figure them out. Every director is different in their styles and in their ability to communicate. All my films look different because they're not my visions; they're my reflections of the directors' visions."
Filmography
Hardbodies (1984) Space Rage (1985) Chopping Mall (1986) Hardbodies 2 (1986) Straight to Hell (1987) Stand and Deliver (1988) The Chocolate War (1988) I'm Gonna Git You Sucka (1988) Amityville 4: The Evil Escapes (1989) TV movie Nightmare on the 13th Floor (1990) TV movie Heaven Is a Playground (1991) Roadside Prophets (1992) A Midnight Clear (1992) Killing Zoe (1994) Love and a .45 (1994) Little Odessa (1995) Mother Night (1996) Johns (1996) The Twilight of the Golds (1997) First Love, Last Rites (1997) Slums of Beverly Hills (1998) Waking the Dead (2000) Gun Shy (2000) Hardball (2001) Chelsea Walls (2001) Knockaround Guys (2001) I'm with Lucy (2002) The Singing Detective (2003) House of 1000 Corpses (2003) Nobody's Perfect (2004) Palindromes (2004) Tanner on Tanner (2004) TV movie Right at Your Door (2006) The Ex (2007) Chapter 27 (2007) Fallen (2007) TV miniseries Nick and Norah's Infinite Playlist (2008) The Perfect Age of Rock 'n' Roll (2009) All About Evil (2010) Straight to Hell Returns (2010)
Music Composer Vincent Gillioz
Vincent Gillioz was raised in the French speaking city of Geneva, Switzerland. He studied at Berklee College of Music in Boston, earning a dual bachelor's degree – Summa Cum Laude – in Film Scoring & Performance. Upon graduation from Berklee, Vincent returned to Europe to study composition and orchestration at the Geneva Conservatory of Music where he was awarded the Highest Distinctions; the first in his curriculum to receive such an honor in 15 years.
Shortly after Vincent relocated to Los Angeles, he scored his first feature film and met one of his favorite composers, Golden Globe-nominee, Christopher Young (Spiderman 3, Drag Me to Hell, The Exorcism Of Emily Rose, Runaway Jury, The Grudge, The Shipping News). Mr. Young was so impressed by his music, that Vincent was the only composer that he recommended that year for the Sundance Composers Lab.
A recipient of many scholarships, Vincent was then selected for the Sundance Institute, where he had the opportunity to work under the supervision of noted film composers Edward Shearmur (Sky Captain & The World Of Tomorrow), Rolfe Kent (Sideways), George S. Clinton (Austin Power's Trilogy), Mark Isham (Crash), and Thomas Newman (American Beauty), among others. Since then Vincent has been working without pause, scoring no less than 35 feature films, and his music has been rewarded by 9 best score awards. His career has also been the subject of two documentaries.
When a composer conveys the filmmaker's vision, the collaboration has been successful. Vincent firmly believes that a solid knowledge and understanding of cinema is essential for scoring a movie and communicating successfully with the director. To that end, Vincent wrote a thesis on film music, sharing his analysis of the different fruitful collaborations between legendary filmmakers and composers (Eisenstein/Prokofiev, Hitchcock/Herrmann, Godard/Duhamel, Marshall/Newman, etc.), discussing the multiple, and sometimes remote, functions of music in a movie.
Knowing and understanding what our elders achieved is the best way to tread new territories. Stravinsky believed that "A work of art should be unpredictable, and at the same time unavoidable". It is a sentiment Vincent believes and always strives toward. Vincent's attraction to a project is not so much about the story, but how it is told. The principle behind Vincent's work has been to give each movie a unique musical identity, distinct from all others.
MUSIC AWARDS
Best Soundtrack Award
Last Breath 10th Garden State Film Festival
Bonehead Award for Best Soundtrack
Last Breath 13th Bare Bones International Film Festival
Sundance Institute Fellow
Composers Lab Only composer recommended by Golden Globe Award composer nominee Christopher Young (The Shipping News)
Gold Medal for Excellence in Original Music
Last Breath 8th Park City Film Music Festival
Seahorse Award for Best Film Score
The Irish Vampire Goes West 9th Moondance International Film Festival
Silver Medal for Best Impact of Music
L'Ecart (The Gap) 5th Park City Film Music Festival
Summa Cum Laude
Film Scoring and Performance Berklee College of Music
Columbine Award for Best Film Score
Pray For Morning 8th Moondance International Film Festival
SUISA Prize for Best Film Score
God's Waiting List 58th Locarno International Film Festival
Highest Distinctions
1st time awarded for over 15 years Geneva Conservatory of Music
Gold Medal for Excellence in Film Scoring
Sonata 2nd Park City Film Music Festival
Best Film Score Finalist
Quelques Jours Avant la Nuit 9th Moondance International Film Festival
Hans Wilsdorf Scholarship
Victour Barbour Scholarship Annaheim Scholarship
Best Film Score Semi-Finalist
The Appearance of Things 8th Moondance International Film Festival
Gold Medal for Outstanding Achievement in Film Music for Independent Films
Living with Uncle Ray 3rd Park City Film Music Festival
Cultural Department of the City of Geneva Scholarship
Berklee Achievement Scholarship
SELECTED FEATURE FILMS
THE IRISH VAMPIRE GOES WEST
Chris Payne Gilbert, Peggy McCay, Peggy Miley Pegarty Long, director Pegarty Long, producer Raven Productions
CUT OFF   
Malcolm McDowell, Faye Dunaway, Anne Archer, Thomas Ian Nicholas Gino Cabanas, dir. N. Israel, M. H. Fisher, prod. The Vine Entertainment
THE INVOCATION (documentary)
narr. Sharon Stone; feat. Oliver Stone, The Dalai Lama, Mark Wahlberg Emmanuel Itier, director R. Goldberg, A. Estremera, producer Wonderland Entertainment
GOD'S WAITING LIST
Nicki Micheaux, Roger Guenveur Smith, Lauren Tom Duane Adler, dir. (writer: Step Up, Save the Last Dance) Nian Aster, prod. Hungry Yak Productions SUISA Prize for Best Film Score 58th Locarno International Film Festival 9th Moondance Film Festival
7EVENTY 5IVE (aka Dead Tone)
Rutger Hauer, Aimee Garcia, Jud Taylor, Antwon Tanner Brian Hooks, Deon Taylor, dir. Earvin "Magic" Johnson, ex-prod. Hooks and Taylor Entertainment Gold Medal for Excellence in Film Scoring 2nd Park City Film Music Festival
THE APPEARANCE OF THINGS
Laura Caouyette, Melanie Lora, Paul Anthony Stewart Jim Tassopoulos, dir. Venetta Tassopoulos, prod. The Appearance of Things, LLC Semi-Finalist Columbine Award for Best Film Score 8th Moondance International Film Festival
VERSO
Laurent Lucas, Delphine Chaneac, Arben Bajraktaraj, Carlos Leal Xavier Ruiz, dir. (Neutre) D. Rotunno, E. Davidian, prod. Tarantula
EROSION
Oz Perkins, Emmanuel Xuereb, David Starzyk Ann Lu, dir. (Dreamers) Peiti Feng, prod. No Face Pictures Gold Medal for Outstanding Achievement in Film Music Composition for an Indie Drama 3rd Park City Film Music Festival
SERVICE ABOVE SELF (documentary)
Roger Ebert, Richard A. Roberts, Oaba Stanescu Hope Kavoosi, dir Rick Roberts, prod. Horizons CG, WYCC Seahorse Award for Best Film Score 9th Moondance International Film Festival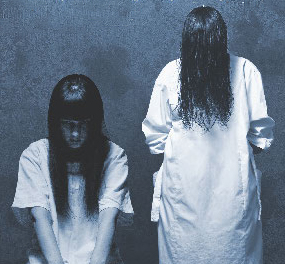 THANK YOU FOR YOUR INTEREST.
Potential producing-partners and investors, please contact pegarty@raven-productions.com